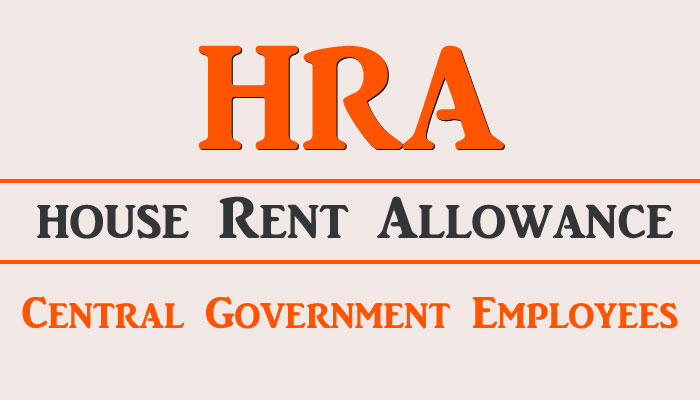 HRA July 2020
On 23 April 2020 the Central Government issued the following order:
Directed to say that, in view of the COVID-19 crisis, it was decided that no additional installment of the Dearness Allowance payable to central government employees and Dearness relief to central government pensioners due from 1 January 2020 will be paid. Also the additional instalments of the Dearness Allowance and Care relief due from 1 July 2020 and 1 January 2021 are not to be paid.
Check the order: Freezing of Dearness Allowance to Central Government employees and Dearness Relief to Central Government pensioners at current rates till July 2021
The effect of this order is leading to unhappiness among Central Government workers. Government Employees expect two important things to come in July:
Annual Increment
Increase the rate of HRA
Chances of HRA-rate increase?
On 7 July 2017, the Union Ministry issued an order relating to the rent allowance for the House. In that, they suggested 24%, 16%, 8% respectively for cities category X, Y, Z. The government has therefore decided that HRA will be no less than Rs 5400, Rs 3600 and Rs 1800 for cities categories X , Y and Z respectively. In addition, HRA rates will be revised up to 27%, 18% and 9% respectively for city categories X, Y , Z, when DA crosses 25% and further revised to 30%, 20% and 10% when DA crosses 50%.
Currently the Dearness Allowance is 23.92 (April). If AICPIN increases continuously by 3 points for the month of MAY and JUNE, DA may also increase above 25 percent. In this regard, employees of the central government believe that HRA will be revised up to 27%, 18% and 9% for cities category X, Y, Z.
| | |
| --- | --- |
| Classification of Cities/Towns | Rate of House Rent Allowance per month as a percentage of Basic Pay only |
| X | 24% |
| Y | 16% |
| Z | 8% |
7th Pay Commission House Rent Allowance
Also check: Holidays to be observed in Central Government Offices during the year 2021